Starting today, we are rebranding our name and brand identity from KuCoin Wallet to Halo Wallet.
The KuCoin Wallet team has been officially spun off from the KuCoin Group, and will now run Halo Wallet in an independent manner. Halo Wallet has received its first round of financing from KuCoin Ventures, IDG, HashKey Capital, and other Web3 strategic partners around the world.
This rebrand marks our expansion from the Web3 wallet to the broader SocialFi ecosystem as we lead the next wave of industry development and focus on recruiting top talents in the Web3 space.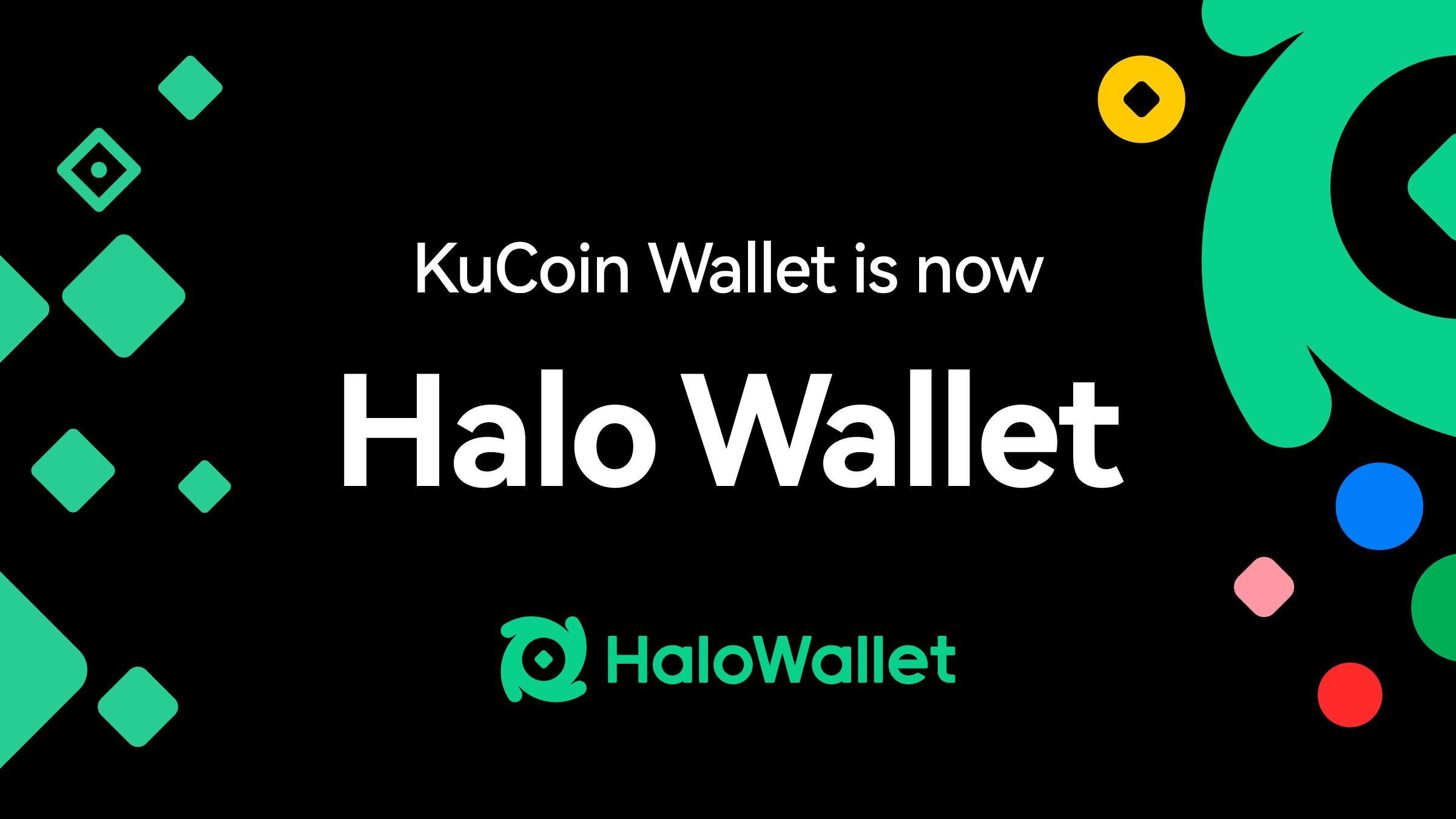 Why Halo Wallet
As a portal for global users, decentralized wallets play a key role in Web3, and are continuing to develop day by day.
Since its launch in June 2022, KuCoin Wallet has made remarkable strides in the decentralized wallet space. We have provided comprehensive coverage for mobile and PC, added support for tens of thousands of token and NFT assets, launched services such as native cross-chain swap and staking, and reached over 1 million users.
But with the explosion of investment opportunities in DeFi, NFTs, GameFi, and other sectors, wallet tools that only provide asset management services are no longer sufficient to give users the benefits of Web3. Halo Wallet helps filter valuable and consensus investment information from massive amounts of on-chain data. Based on your risk preference, we will recommend investment portfolios to help you increase returns and hedge risks.
What We're Building
Halo Wallet is committed to giving ordinary users the opportunity to break through the media noise and identify high-quality investment targets. By following the smart wallets, opinion leaders, and professional investors across various sectors, Halo Wallet users can learn about trading strategies, understand the latest market trends, and improve the quality of their investment decisions.
Halo Wallet will also integrate a variety of on-chain and off-chain social media protocols (such as Lens and Twitter) to create a true Web3 DID, and further engage with popular influencers.
Halo Wallet plans to gradually hand over governance rights of our SocialFi ecosystem to the community. The DAO governance model will encourage more creators and users to explore trading opportunities and innovate financial models, creating the most active SocialFi ecosystem in the world.
Jeff, the Head of Halo Wallet, noted that "Decentralized wallets are the most important user portal for Web3. The rebranded Halo Wallet provides enriched social functions, helps users shape their social identity in a comprehensive manner, enables the discovery of high-quality information and opportunities from social networks, and enables users to enjoy the benefits of Web3.
Halo Wallet — Discover, Invest, and Earn in Web3!
For more information, please visit: https://halo.social/
About Halo Wallet
Halo Wallet is a secure and easy-to-use crypto wallet that supports multi-chain aggregation and aims to provide Web3 users with a more efficient and deep insight into investment opportunities through Social web. With the leading security technology audited by Hacken, Halo Wallet is a self-custody wallet with users having full control of their assets. Let Web3 users discover the value of projects earlier, monitor their investment portfolios, and make smart decisions. That is where the Halo Wallet comes into play!
Join Us:
Twitter: https://twitter.com/HaloDotSocial
Telegram: https://t.me/halowalletsocial
Discord: https://discord.gg/958cKHaG2m
Medium: https://medium.com/@HaloDotSocial