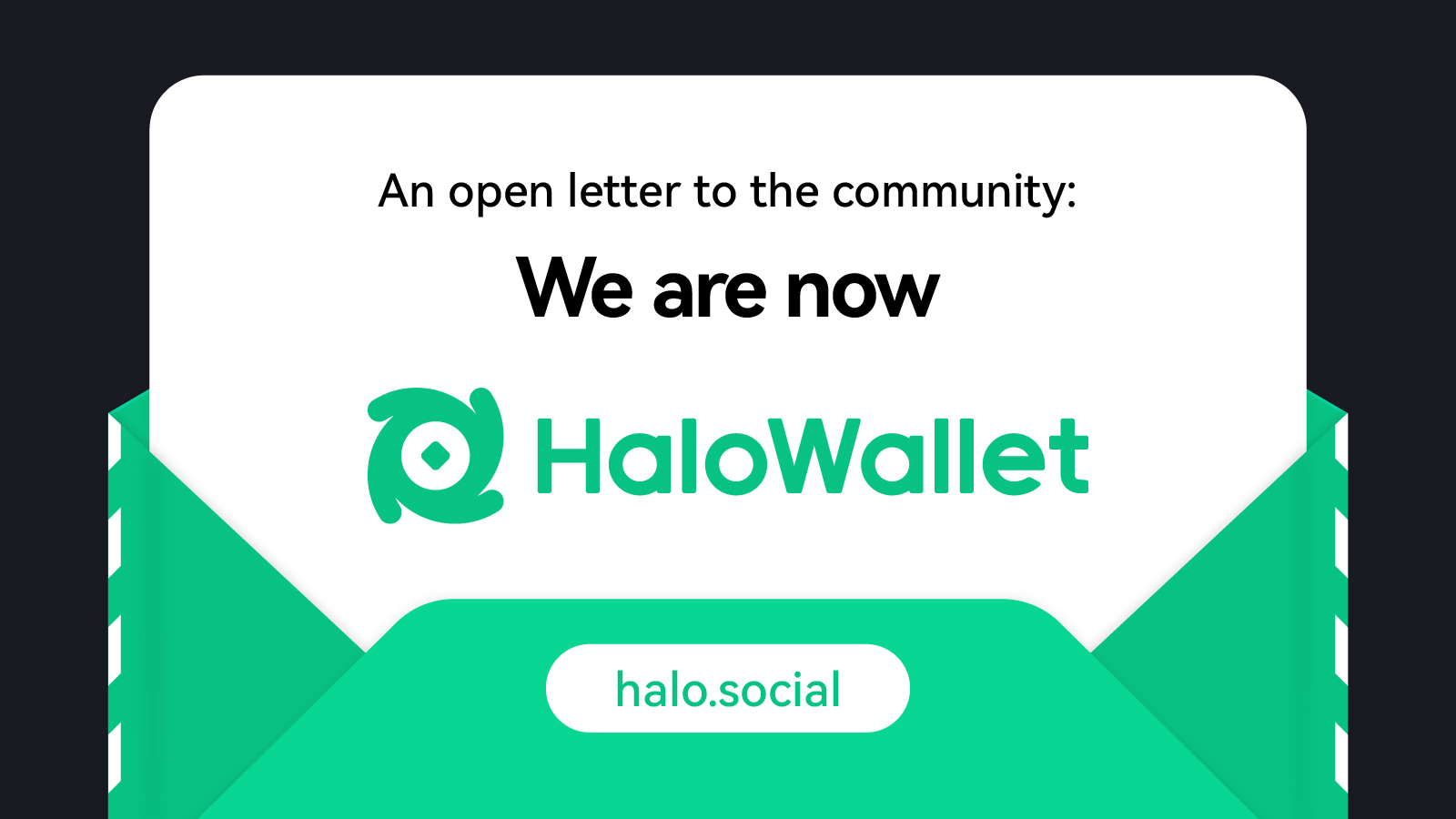 Dear Halo Wallet Users,
Greetings! I'm Jeff, the CEO of Halo Wallet.
As you may have heard, our original KuCoin Wallet team has been spun-off from the KuCoin ecosystem, and rebranded to Halo Wallet. Our first round of financing from KuCoin Ventures, IDG, HashKey Capital, and other Web3 strategic partners is in place to expand our Web3 wallet to the broader SocialFi ecosystem. You might have questions regarding our recent moves, and I'm here to offer transparent and candid information.
So, what's happening at Halo Wallet?
If you were a KuCoin Wallet user, you've seen our growth firsthand. We've been diligently expanding our team. Despite the black swan events in the industry, we've held strong. In less than one year, our products now support Android, iOS, and PC platforms. Thanks to the dedication of our product and technical teams, we've launched 22 updates, added access to 7 EVM public chains, and now support tens of thousands of Tokens and NFTs.
Over the past year, we've received thousands of invaluable user feedback. While many have praised our built-in DeFi portfolio tracker and seamless data synchronization between mobile and PC, we acknowledge that there's always room for improvement. Our team will continue enhancing the user experience of our Halo Wallet. Our core team members have over 5 years of experience in the decentralization field, having witnessed two industry cycles since 2017. We're confident in our ability to make Halo Wallet a top-tier product, but we need a bit more time.
At Halo Wallet, we embrace challenges and strive to create more than just a wallet with basic functions. In the first quarter since our team's inception, we set an ambitious goal to build exciting products, with Halo Wallet being the initial milestone.
We aspire to develop a product that transcends basic asset management and dApp access. Our goal is to help users sift through the vast array of Web3 on-chain transactions to find valuable investment information, and based on their risk preferences, recommend DeFi investment opportunities to maximize returns and minimize risks. This way, our users can fully enjoy the benefits of Web3.
Developing such a product is no easy task, but it will be a major step forward for Web3 mass adoption. Since this project requires substantial financial investment and doesn't align with the centralized development direction, after prudent discussion with KuCoin CEO Johnny, we decided to spin off KuCoin Wallet and rebrand as Halo Wallet.
We're grateful for the support and resources from KuCoin. This marks the beginning of a thrilling new chapter for Halo Wallet, and we look forward to collaborating with KuCoin on DID in the future.
Moving forward, we realize that our team of under 40 members alone won't suffice to achieve our strategic objectives. We plan to fill key positions and fully embrace decentralization. In addition, we'll work closely with the community through SocialFi, empowering the community with high-quality transaction discovery and financial model innovation. We've also started exploring Halo Wallet's economic model, aiming to drive our team, community, and users forward through the right incentives.
There's a lot on our plate for the upcoming year, and while we can't delve into every detail, we'd like to highlight a few significant milestones for you.
💎 2023 Q2
1. Achieve on-chain data analysis of EVM-compatible blockchains and enable users to follow and filter transaction addresses.

2. Complete DID construction, establishing an on-chain identity system by connecting decentralized and centralized social graphs.
💎 2023 Q3
1. Build a screening mechanism for high-quality content, ensuring efficient and consistent output.

2. Complete the core governance process for Halo DAO and introduce community proposal voting.
💎 2023 Q4
1. Determine Halo Wallet's economic model and announce incentive plans for creators and users.

2. Shift our focus from content to financial products, launching top-notch structured financial products in collaboration with esteemed creators in the community.
💎 2024 Q1
1. Improve financial product design on our platform, offering more financial innovation opportunities for creators and users.

2. Set up an open platform and offer an open DID system to enable rapid integration of third-party developers for ecosystem co-development.
We're thrilled to announce that our first MVP version is nearing completion and will soon be available for public testing. We invite Web3 enthusiasts from all sectors to try our product, and we encourage those interested in collaborating with us to contact the Halo Wallet team to build an ecosystem together.
For more details, please follow our official channels. Users participating in the public testing can receive Halo Wallet's beta testing bonus, with 8,000 spots available in Phase I. Don't miss out! Thank you for your attention, and we hope you'll join us on this exhilarating journey.
👉For more information, please visit: https://halo.social/
Jeff Haul
April 11, 2023