To deposit tokens to your Halo Wallet from an exchange or another wallet, you will simply need to submit a transaction pointed to the address of one of your accounts in Halo Wallet.
1. Open Halo Wallet App, choose the receiving token on the [Assets] Page, and click [Receive]. We'll take receiving MATIC through the Polygon network as an example.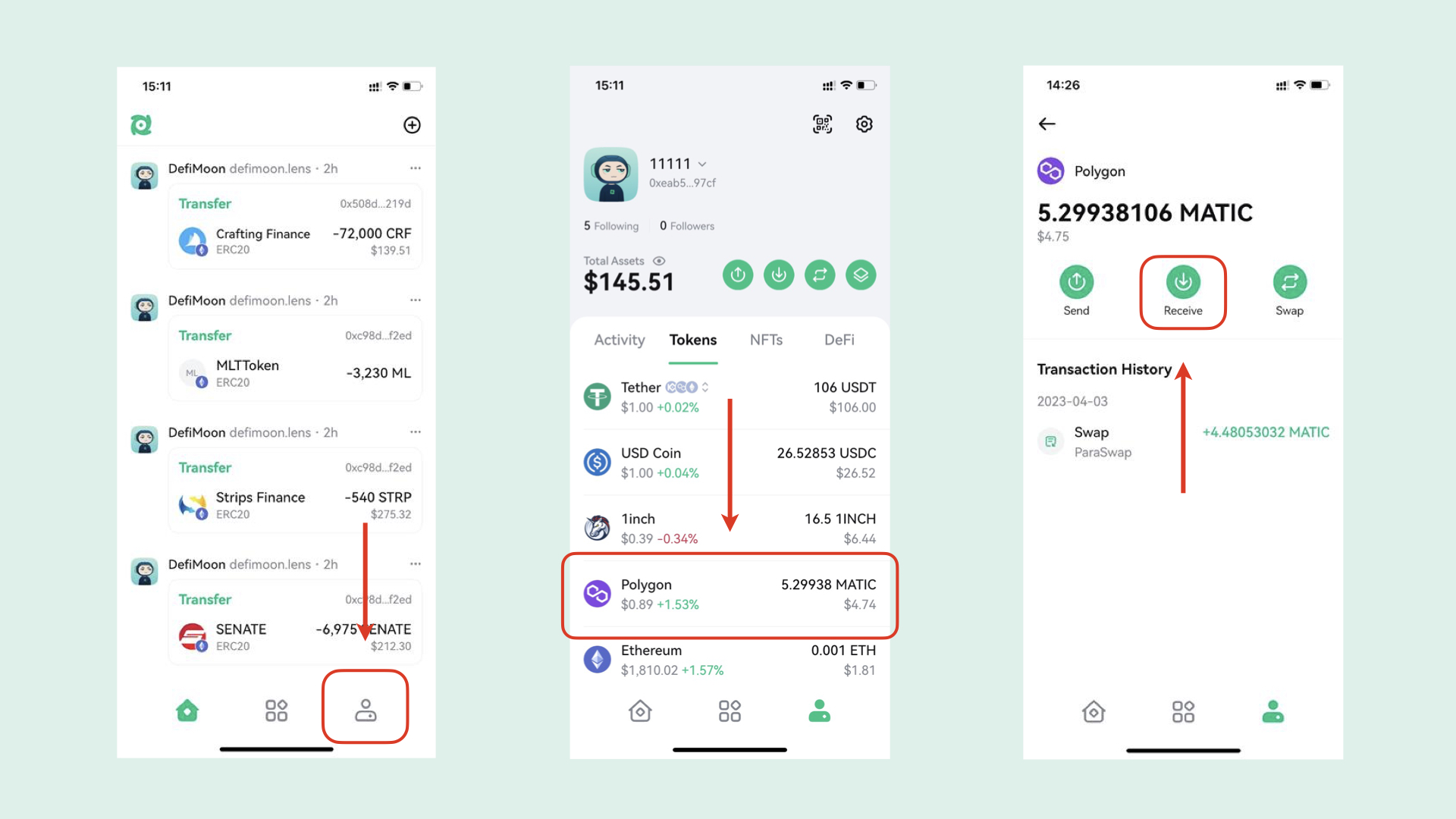 2. Choose the [Network], and click [Copy] or [Scan QR code] to copy the recipient, and then paste the receiving address to the withdrawal page of exchanges or decentralized wallets.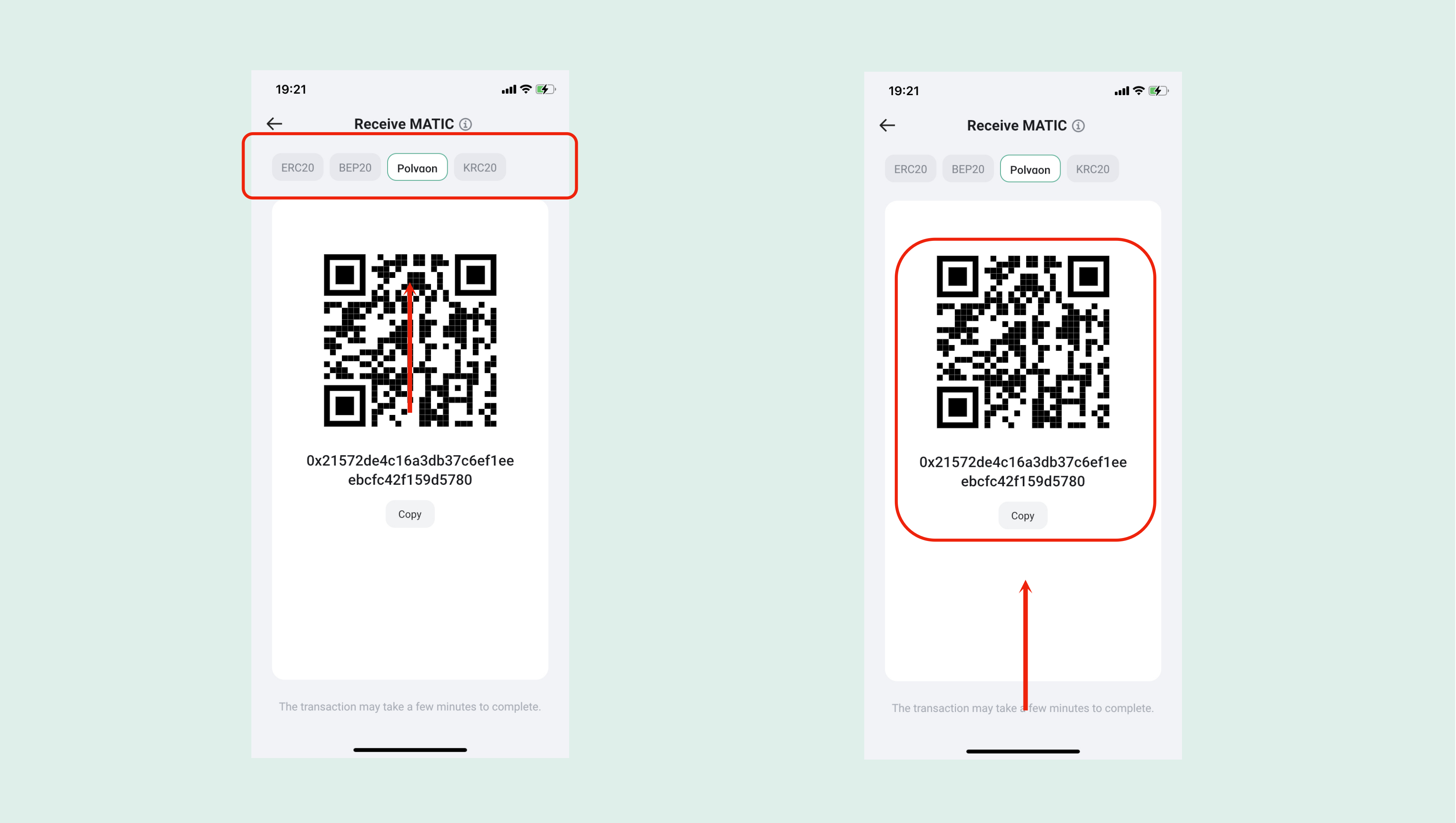 Notes:
1) Please double confirm that you selected the same network (blockchain) before transferring;
2) If your assets are not displayed on your wallet after transferring, please check whether you add tokens.
About Halo Wallet
Halo Wallet is a secure and easy-to-use crypto wallet that supports multi-chain aggregation and aims to provide Web3 users with a more efficient and deep insight into investment opportunities through the Social web. With the leading security technology audited by Hacken, Halo Wallet is a self-custody wallet that users have full control of their assets. Let Web3 users discover the value of projects earlier, monitor their investment portfolios, and make smart decisions. That is where the Halo Wallet comes into play!
Official Channels:
Twitter: https://twitter.com/HaloDotSocial
Telegram: https://t.me/halowalletsocial
Discord:https://discord.com/invite/halowallet
Medium: https://medium.com/@HaloDotSocial