To remove a token, long press the token you don't want to display on your asset page. Then tap [Delete] in the pop-up window at the bottom to remove it.
If the token you choose are on multiple chains, you'll select the network firstly. For example, if you want to remove USDT on KCC network. Tap USDT to open the drop-down menu of networks. Long press the correct network under the token, which is KCC here, and then select [Delete].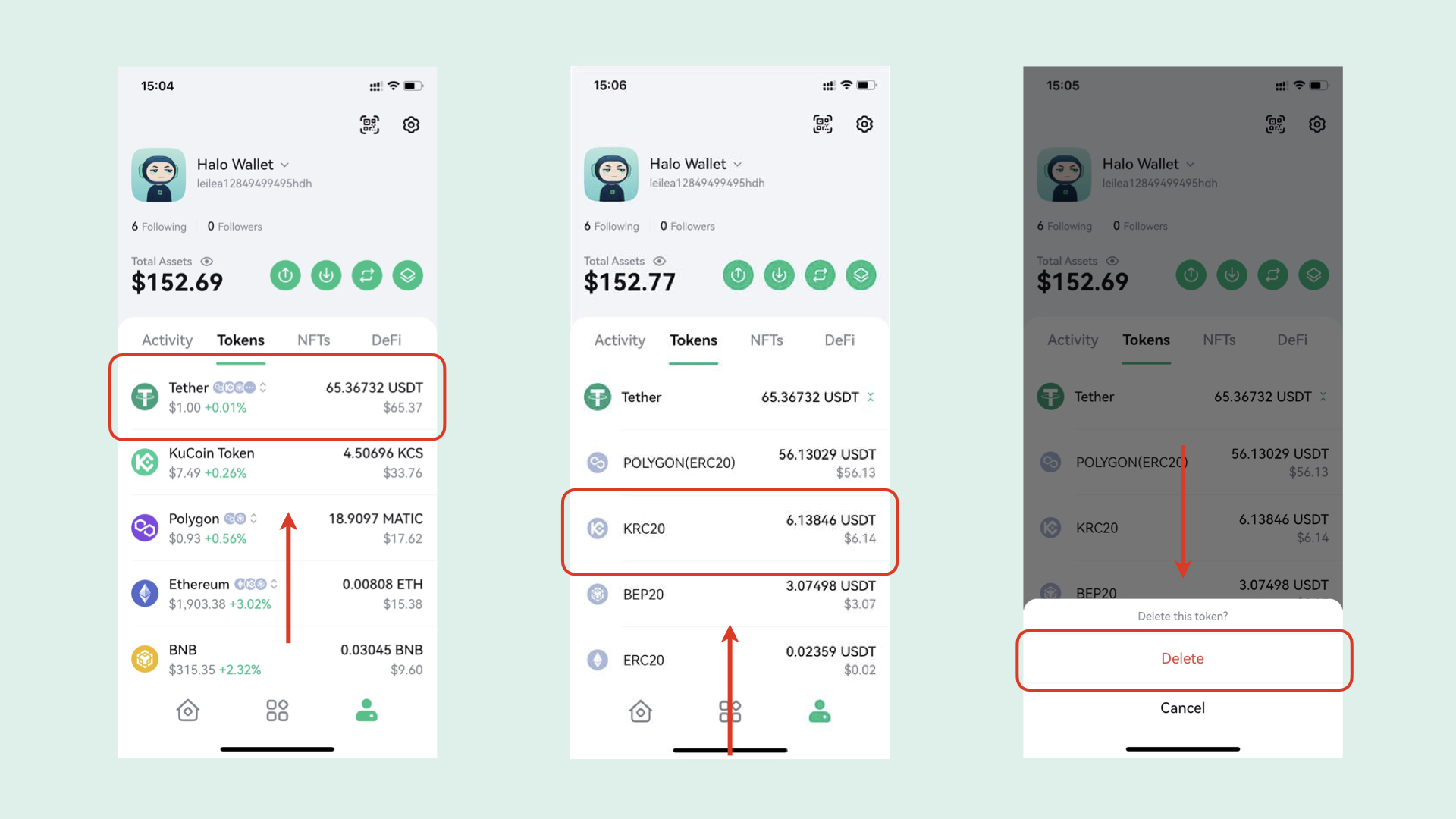 Please note that this action does not affect the balance of tokens you hold. It is simply removing the listing from displaying in your wallet. So if you did have a balance of USDT on KCC, and removed the listing on the Halo Wallet interface, it would not remove the tokens from your address on the blockchain.
Also, hiding the token will not affect token allowances, i.e. permissions you've granted dApps to move tokens to/from your wallet.
About Halo Wallet
Halo Wallet is a secure and easy-to-use crypto wallet that supports multi-chain aggregation and aims to provide Web3 users with a more efficient and deep insight into investment opportunities through the Social web. With the leading security technology audited by Hacken, Halo Wallet is a self-custody wallet that users have full control of their assets. Let Web3 users discover the value of projects earlier, monitor their investment portfolios, and make smart decisions. That is where the Halo Wallet comes into play!
Official Channels:
Twitter: https://twitter.com/HaloDotSocial
Telegram: https://t.me/halowalletsocial
Discord:https://discord.com/invite/halowallet
Medium: https://medium.com/@HaloDotSocial