When dealing with cryptocurrencies, it is crucial to always have your secret phrases and passwords backed up in case the unexpected occurs.
Also, DO NOT share your secret phrase with anyone! These words can be used to steal all your assets. You can't edit or change your Secret Phrase.
Backing Up When You Install Halo Wallet
When you create a new Halo Wallet account, you are prompted with a page where you are given your 12-word Secret Phrase, which is the most important bit of information for you to record and keep safe in managing your Halo Wallet account.
You can write your Secret Phrase down on a piece of paper or back up to iCloud.
Backing Up After You Install Halo Wallet
If for some reason you forgot to record your 12-word Secret Phrase or you lost the original copy, as long as your Halo Wallet account is still unlocked, you can follow the steps below to reveal your Secret Phrase so you can back it up again.
1. Open the Halo Wallet APP. Tap the last button on the bottom to enter your own asset page.
Then click the gear button on the upper right corner.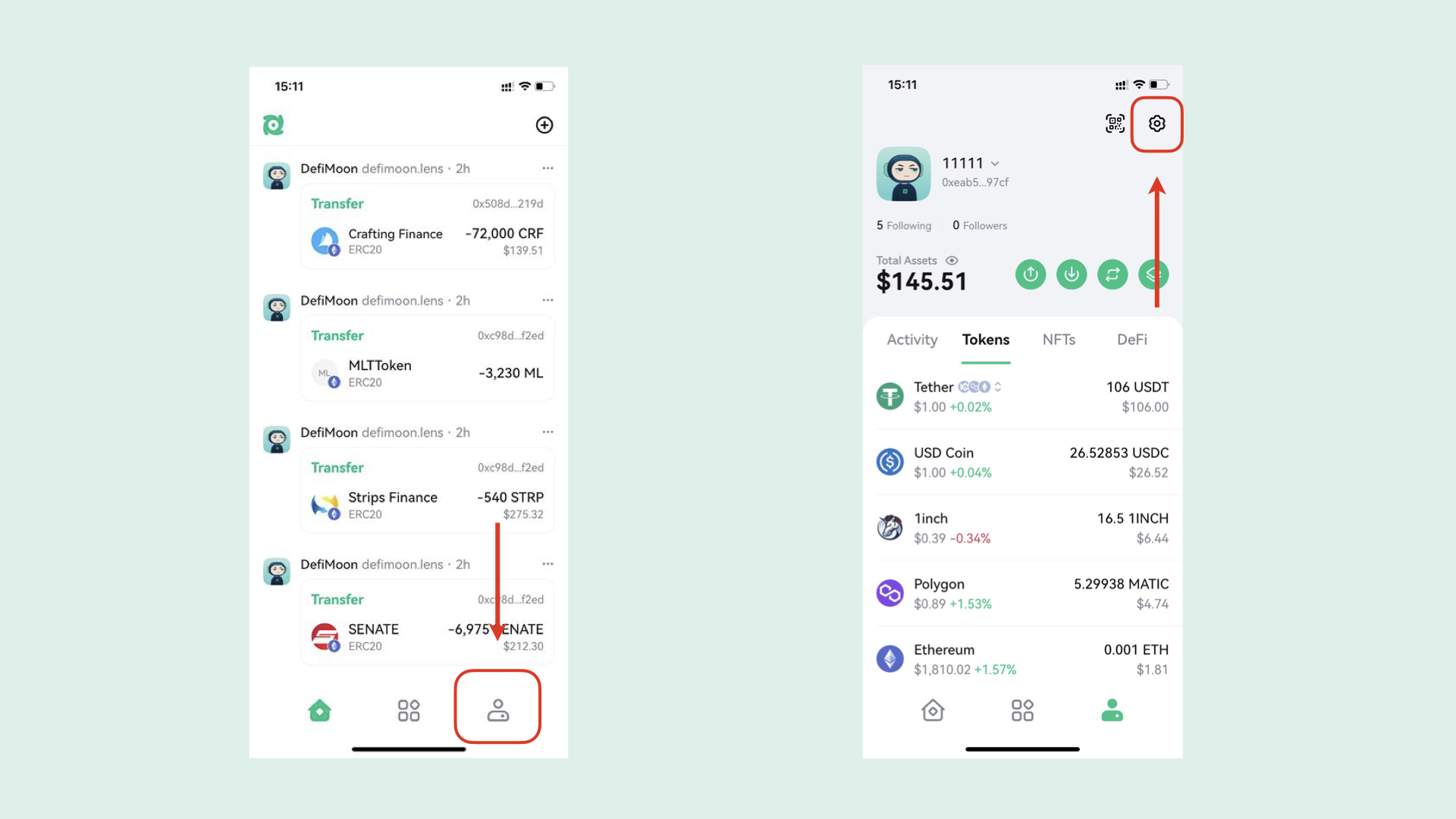 2. On the Settings page, select [Secret Phrase] and enter your password. Then, tap the box in the middle to show your Secret Phrase. Write it down on a piece of paper. Or, you can choose to back it up to iCloud.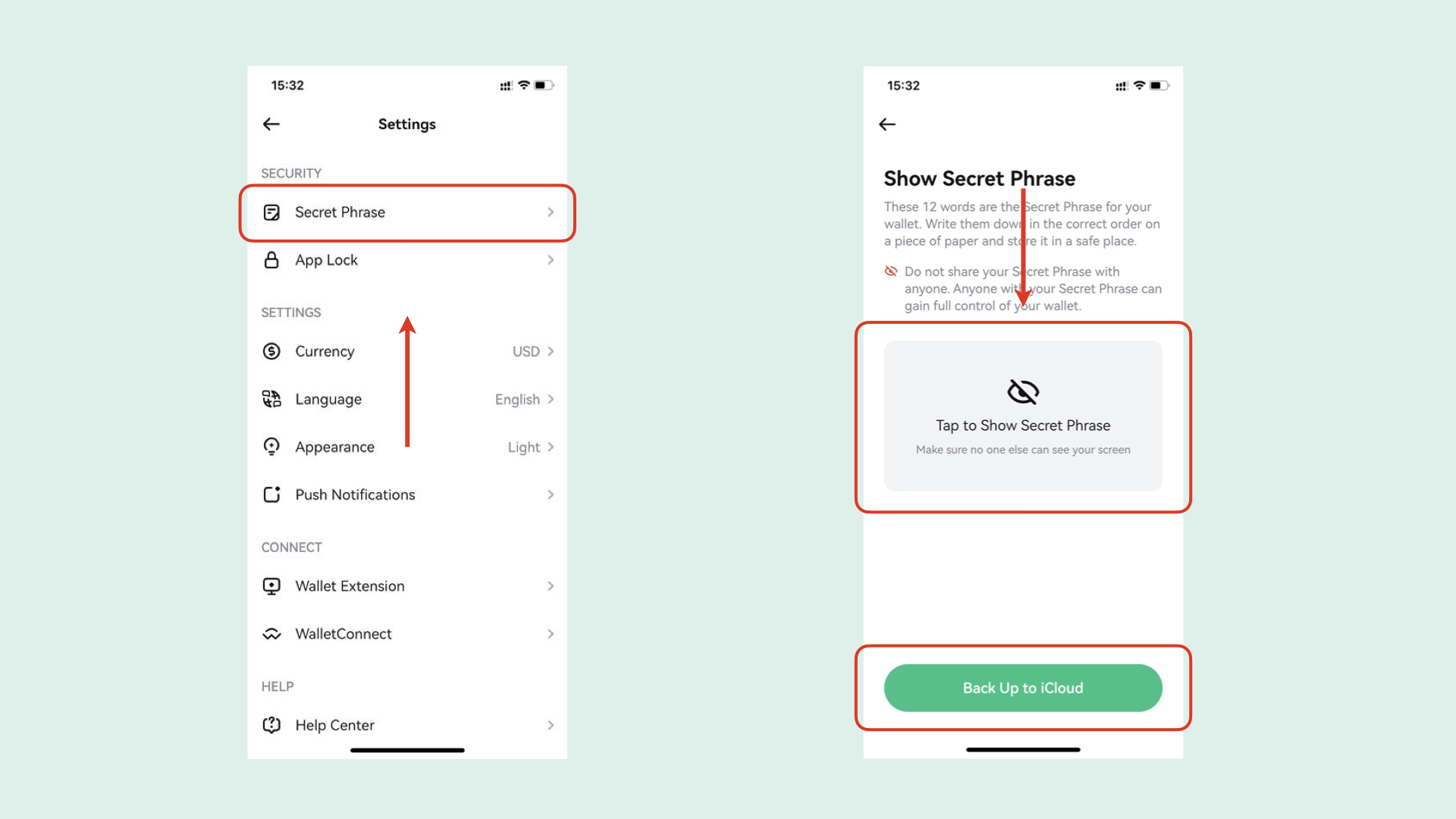 About Halo Wallet
Halo Wallet is a secure and easy-to-use crypto wallet that supports multi-chain aggregation and aims to provide Web3 users with a more efficient and deep insight into investment opportunities through the Social web. With the leading security technology audited by Hacken, Halo Wallet is a self-custody wallet that users have full control of their assets. Let Web3 users discover the value of projects earlier, monitor their investment portfolios, and make smart decisions. That is where the Halo Wallet comes into play!
Official Channels:
Twitter: https://twitter.com/HaloDotSocial
Telegram: https://t.me/halowalletsocial
Discord:https://discord.com/invite/halowallet
Medium: https://medium.com/@HaloDotSocial