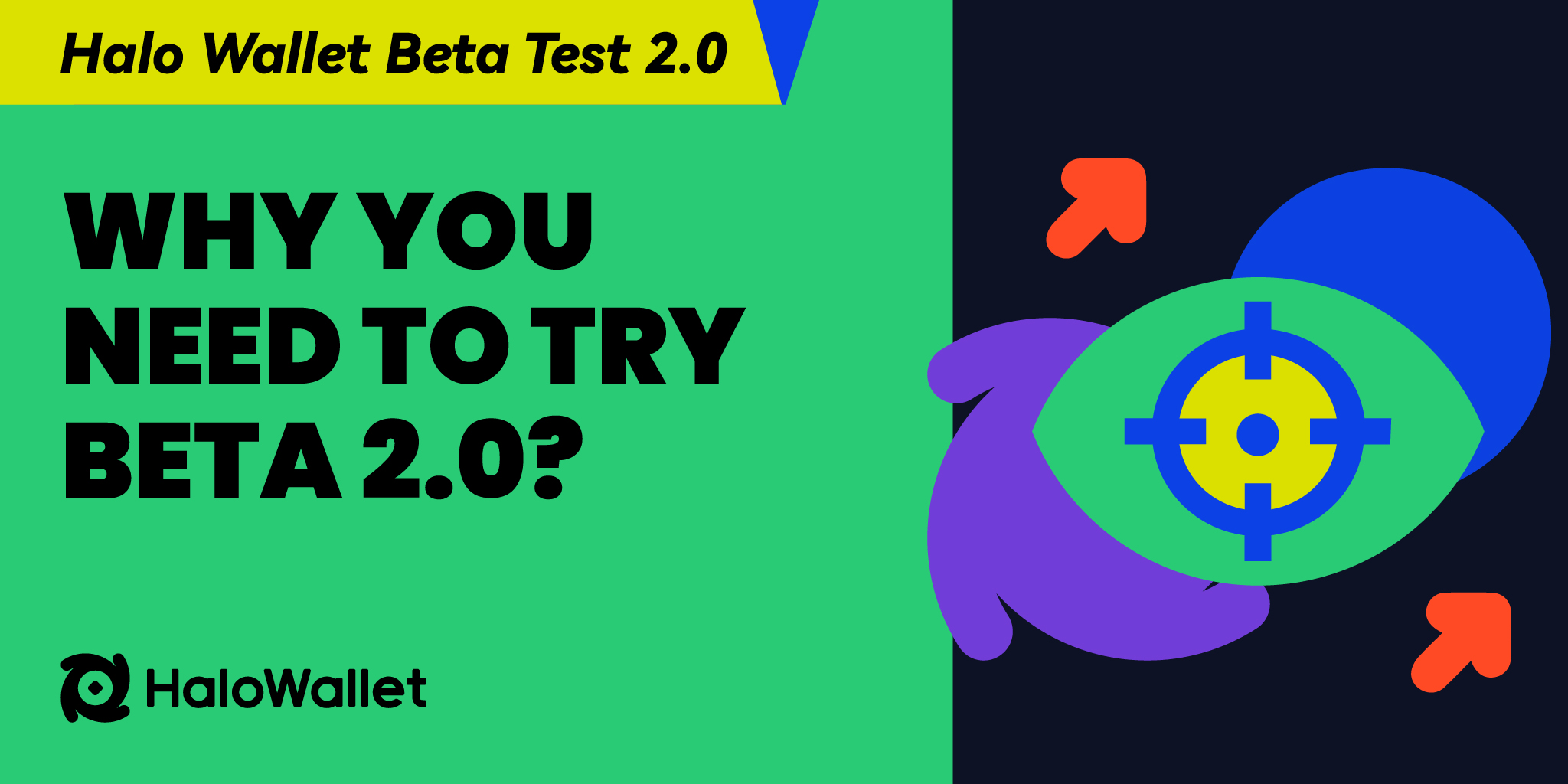 The much-awaited Halo Wallet Beta 2.0 is finally here, bringing with it a list of exciting new features and a unique user experience! With this release, we are introducing powerful functionalities that will help you navigate the world of SocialFi with ease and style.
Only 8,000 Whitelist Spots are available in Beta 2.0. Don't miss this chance to be part of the action and reap the benefits of our bug bounty activity with a whopping $5,000 prize pool.
📲Sign up now and experience the future of SocialFi: https://halo.social/whitelisted
Here's a rundown of the key features in Beta 2.0🔥
1.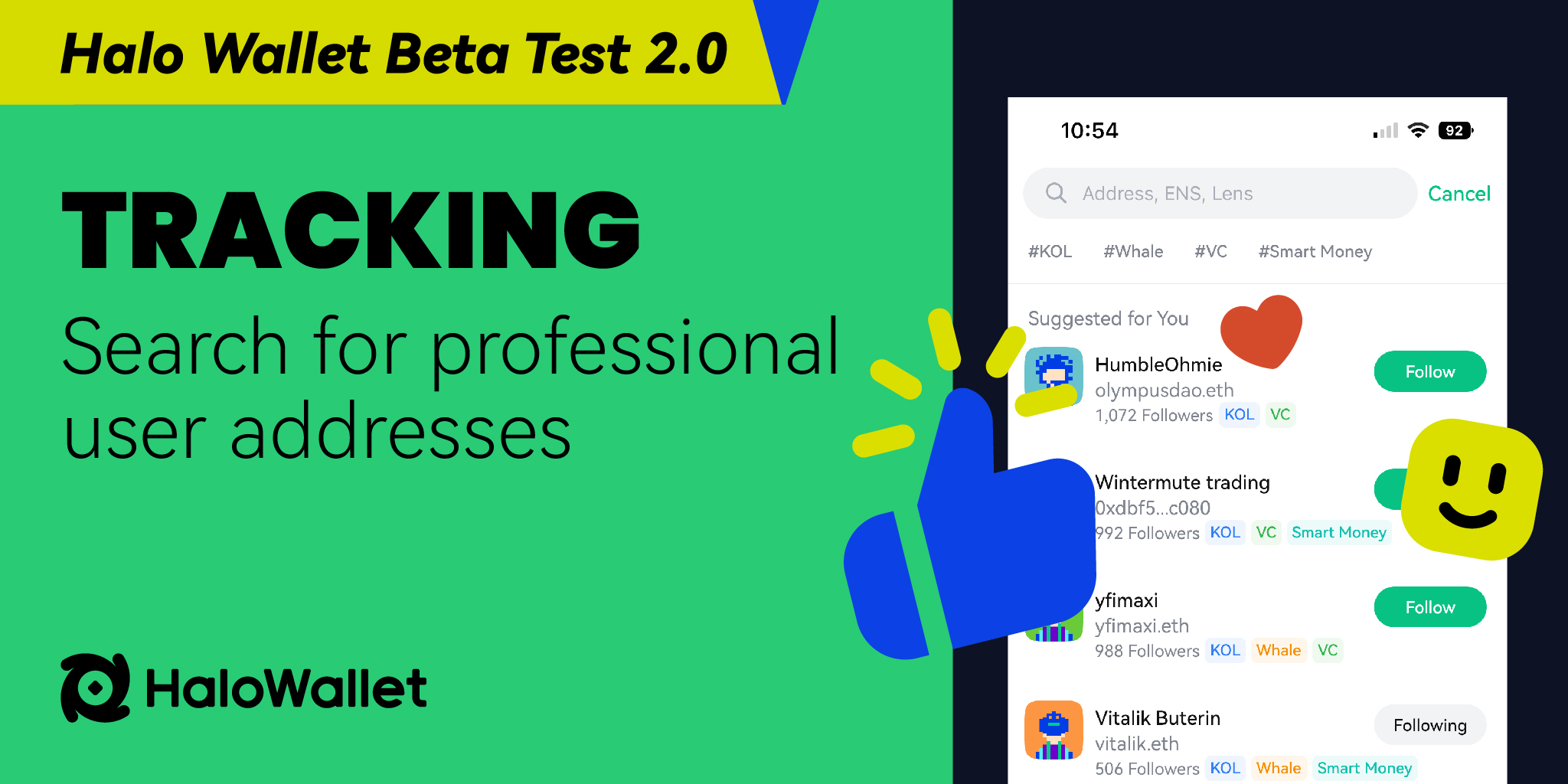 Supports advanced wallet tracking, allowing you to follow professional user addresses and monitor their on-chain activities through a user-friendly social feed. Cut through the noise and identify the best investment strategies with ease.
2.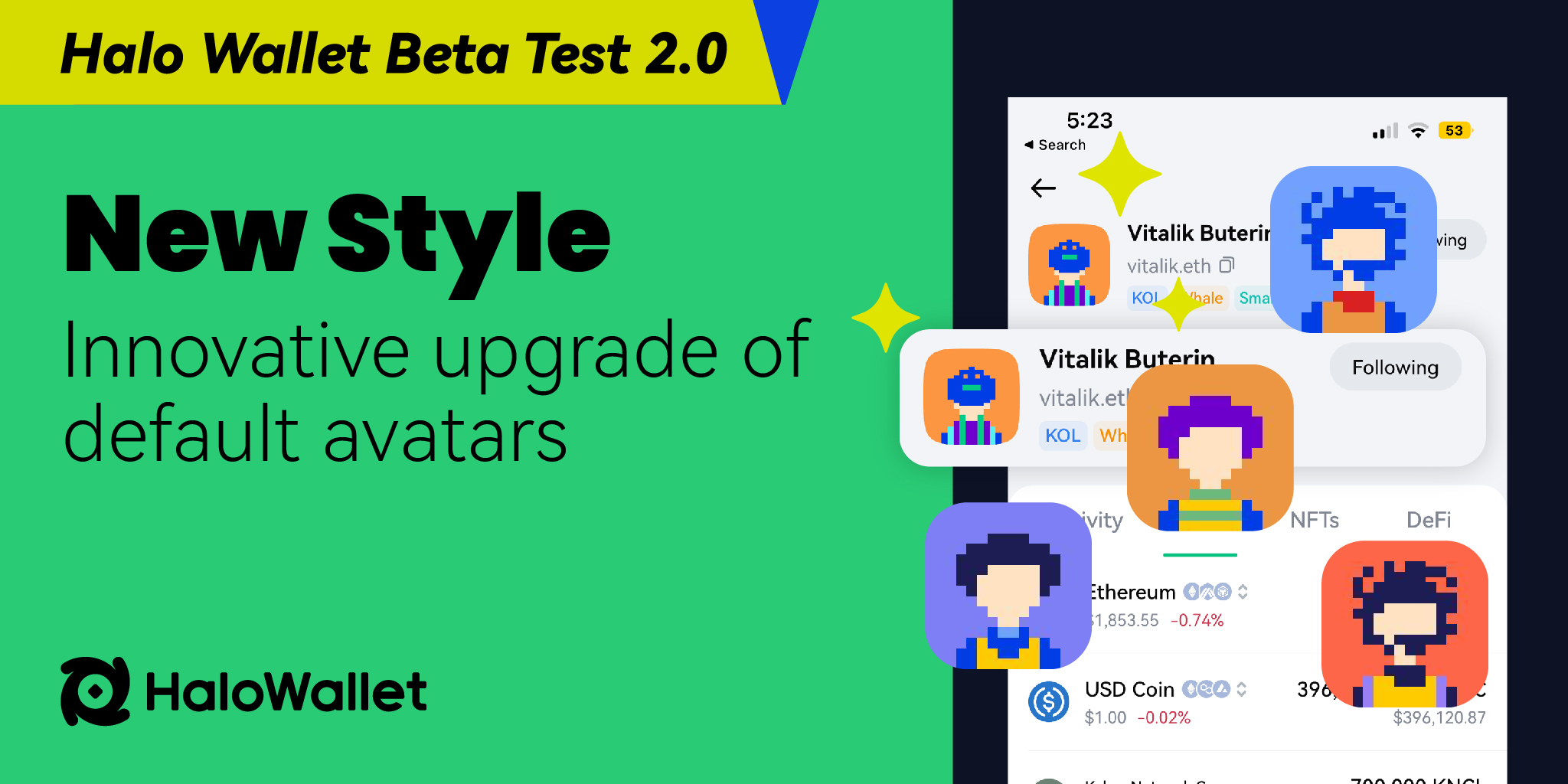 A new line of default avatars, each auto-generated based on your ETH address for a personalized experience. Embrace your individuality and make a statement in the SocialFi crypto space with our innovative avatars.
3.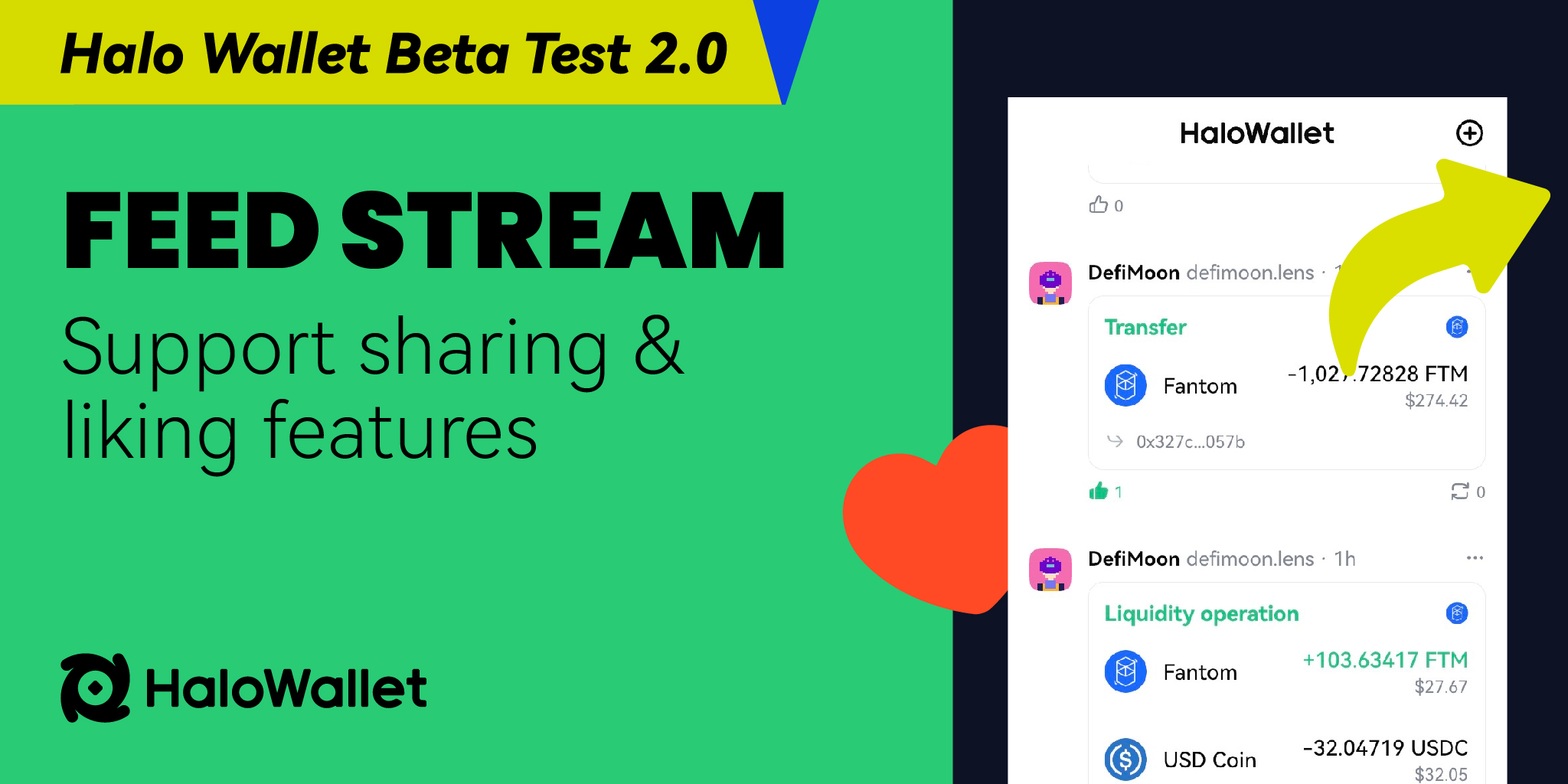 Engage with the community by sharing and liking content within the app. Stay connected and informed about the latest trends in the world of SocialFi.
4.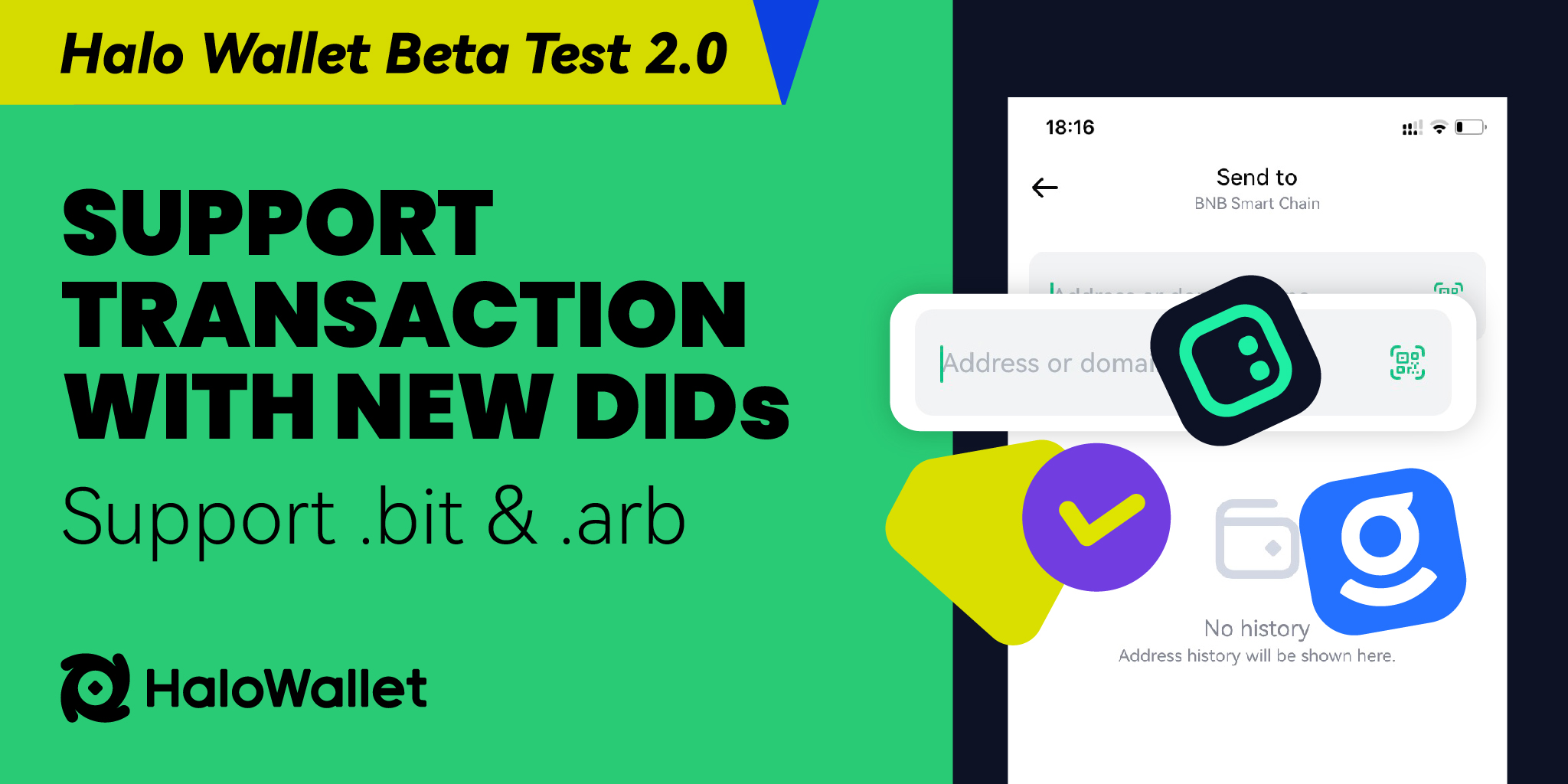 Now supports transactions with .bit and .arb DIDs, in addition to ENS (.eth), Space ID (.bnb), Key3 (.did), and JAZ DID (.bab). Enjoy seamless transactions across multiple blockchain networks.
5.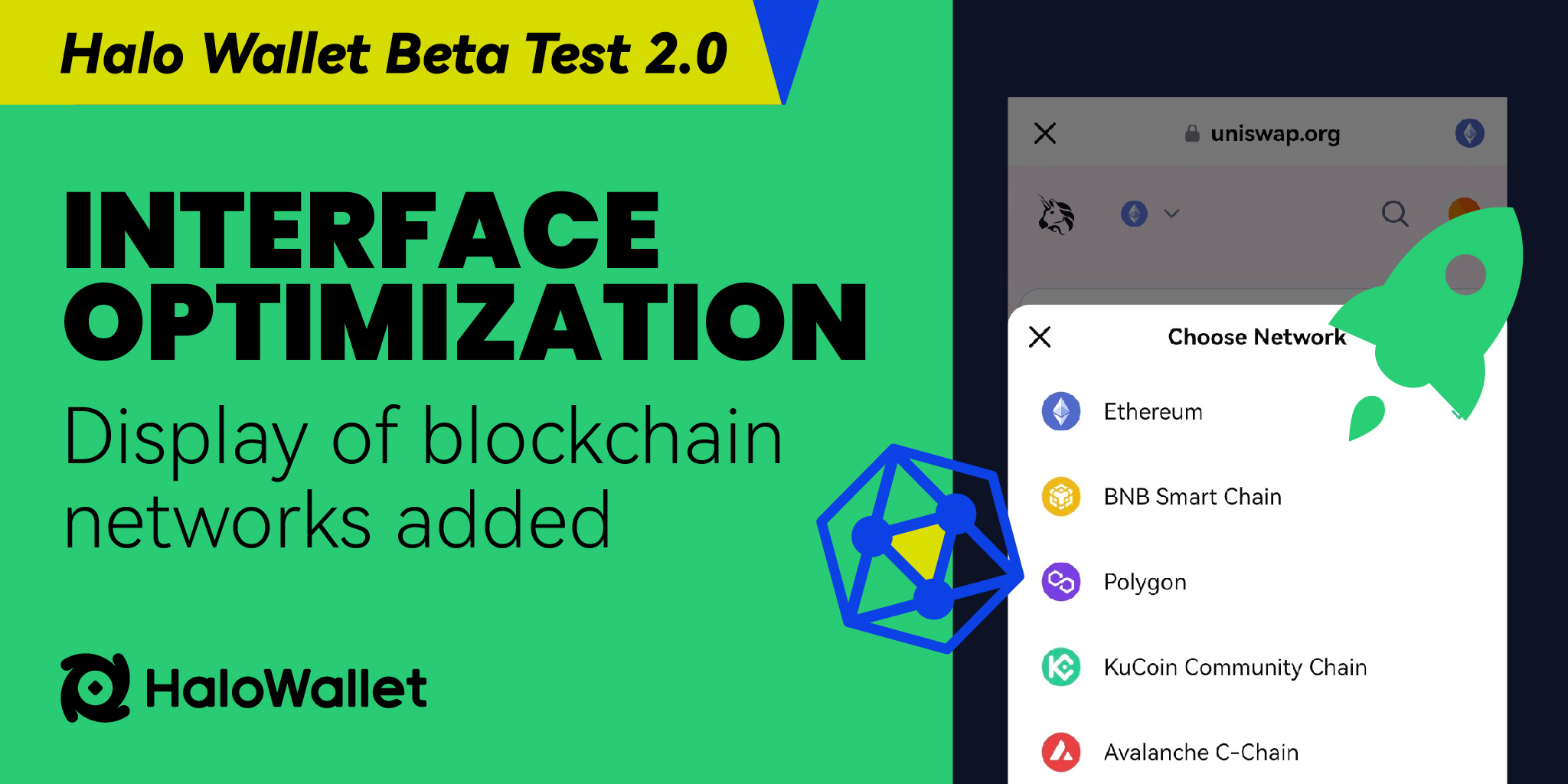 Now clearly displays the supported blockchain networks, making it easier than ever to navigate and manage your assets.
6.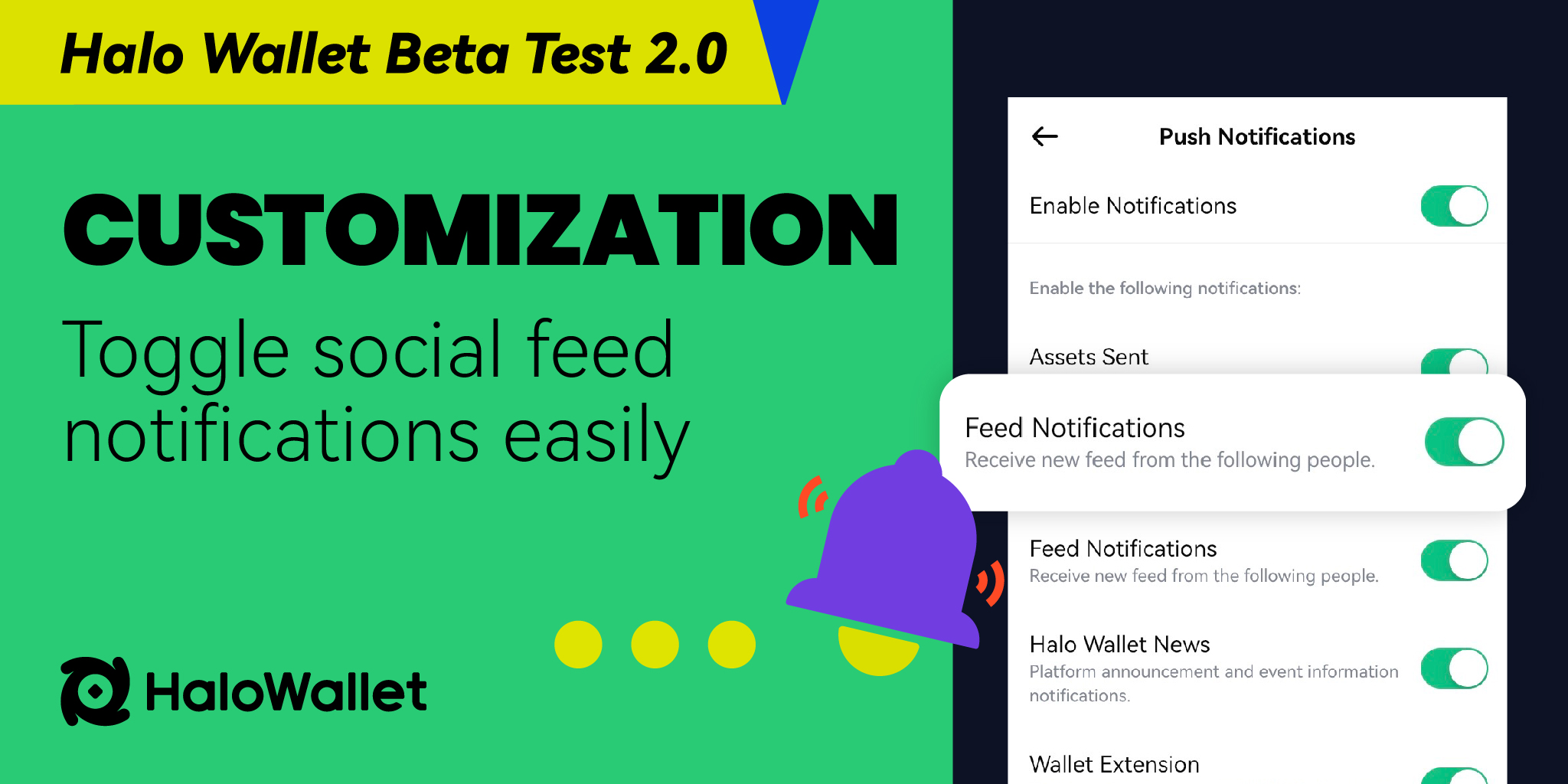 Toggle social feed notifications to suit your preferences. Stay in control of the information you receive and create a tailored experience, just for you.
Exclusive Perks for Beta Testers🌟
By joining the Halo Wallet Beta 2.0, you'll have access to these amazing perks:
Participate in our Beta 2.0 Bug Bounty ;
Receive a Halo Wallet Genesis NFT airdrop (More details to be shared soon);
Get priority access to airdrop rewards;
Increase your chances of receiving partner airdrops;
Enjoy early access to wallet beta testing.
The Halo Wallet Beta 2.0 is your gateway to a whole new world of opportunities in the SocialFi crypto space. Don't miss out on this incredible chance to level up your game and enjoy exclusive perks.
👉Check your eligibility at https://halo.social/whitelisted and join Beta 2.0 now!
About Halo Wallet
Halo Wallet is a secure and easy-to-use crypto wallet that supports multi-chain aggregation and aims to provide Web3 users with a more efficient and deep insight into investment opportunities through the Social web. With the leading security technology audited by Hacken, Halo Wallet is a self-custody wallet that users have full control of their assets. Let Web3 users discover the value of projects earlier, monitor their investment portfolios, and make smart decisions. That is where the Halo Wallet comes into play!
Official Channels:
Twitter: https://twitter.com/HaloDotSocial
Telegram: https://t.me/halowalletsocial
Discord: https://discord.com/invite/halowallet
Medium: https://medium.com/@HaloDotSocial